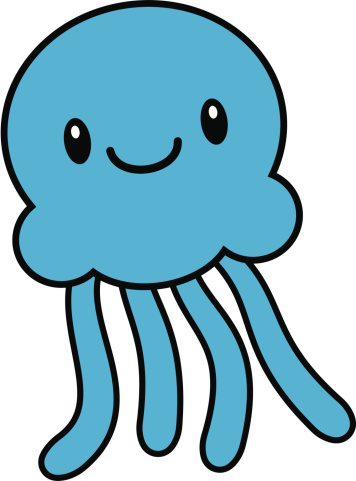 Take a look and see some of the Jellyfish adventures ...
... and take a look at the Reception Year page to see more of our learning!
Parent's can also keep up to date with your child's learning via our Tapestry Learning Journey's.
Our Walk around the Village! January 2017
On Tuesday 24th January, the Jellyfish took a walk around the village to learn more about the places within the village which help our community.
Mrs Head, Mrs Minor and Vanessa were very impressed with the childrens behaviour as they walked beautifully around the village and listened carefully to the instructions given. The children noticed many similarities and differences in the buildings within the village. We were very impressed with their knowledge.
We used our senses to help us learn about our village, what we could hear, see, feel and touch.
It was very cold and frosty on our morning walk and loved stepping in the frosty grass at the park to feel it crunch under our toes. We also heard the birds singing, they were beautiful.
We also met Mr Gent (The school caretaker) on our walk around the village as he was taking a trip to the shop to buy milk for the staffroom. We saw many people travelling around the village and noticed that there are many places to visit, for example the shop, park, church, garage, chemist, pub, cash point, bus stop, theatre, hotel, hair dressers and estate agents.
We had such a brilliant time and learnt a lot about the village.
We received snow ... January 2017
On Friday 13th January, as the Jellyfish arrived at school the snow was softly falling from the sky. After taking the register Mrs Head asked the Jellyfish to go put on their coats, hats, scarfs and wellies as we were going outside to explore the snow. We had a great time making snowmen together and writing our names in the snow. We also tried catching snowflakes.
We had such fun and enjoyed waving to Mrs Bastin and others who looked out their classroom windows to see us enjoying the snow. We enjoyed discussing the snows texture as we used it to build and mark make. We also worked brilliantly with our friends and managed our own safety when travelling in the snow by walking.
Our First School Nativity 2016
On Thursday 15th December we held our very first school nativity to our families.
We enjoyed singing our performance songs to help us tell the story of the birth of Jesus Christ.
We all had a very special role within the performance taking on different characters in the play.
We sang all the songs beautifully and danced alongside one another.
Well done Jellyfish! What a fabulous performance!
Christmas Dinner Day! 14th December 2016
Today we enjoyed our very first school Christmas Dinner.
We were surprised to see the hall was all dressed up with table cloths, Christmas crackers and music playing. We collected our Christmas dinner and pulled crackers with our friends. We enjoyed listening to a range of Christmas jokes!
Our dinner was super yummy and then we had a chocolate for pudding.
Some of us had a Christmas lunchbox picnic party in class. We had crackers also and listened to Christmas music as we ate our lunches in class.
???? What a great lunchtime! ????
We were visited by DinoStar! 24th November 2016
We were incredibly lucky to have a special visitor in school today, Steve from DinoStar had set up in the classroom. We were very excited to meet him and find out what he had to share with us.
When we entered the classroom we saw many historic artefacts on the tables and some mysterious covered items.
Steve initially introduced himself to the children and explained his role at DinoStar. We enjoyed sharing with Steve what we have already learnt about dinosaurs and were eager to ask him lots of questions.
Steve shared with us many exciting artefacts and lots of incredible facts!
We held an allosaurus rib bone which is thought to be over 65 million years old. We also saw/held many different claws and teeth from various dinosaurs. Did you know that an Apatosaurus had the largest claw!
We were very impressed when Steve shared with us a Triceratops fibula bone. We believe that using the bone as a standard measure and its proportions.... A Triceratops would just fit into our classroom if we took the roof off!
Steve also discussed with us how as well as the bones and fossils dinosaurs left behind, they also left behind prints ... Such as footprints. Steve showed us a footprint of a velociraptor ... We enjoyed placing our hand in the footprint and seeing how different our hand was to that of the dinosaurs. After we saw the smaller print Steve also shared a T-Rex footprint with the class .... We realised it was almost as large as us!
Steve also brought us a real Dinosaur egg which had been discovered. He explained how it is believed the dinosaur is fossilised inside the egg as it never hatched. He shared how they are hoping to X-ray the egg and identify its contents at the museum. We believe that the dinosaur might still be inside as the Jellyfish realised it hadn't broken it couldn't have gone anywhere else. We enjoyed touching the egg and feeling its texture.
We were astounded when Steve pulled the cloth from the Allosaurus Skull! You could hear the wow travel across the carpet. We loved identifying different parts of its skull and how these help the dinosaur function.
When exploring the artefacts many of the children recognised that they were rough and cold.
Mrs Head and Mrs Minor were very proud of how well the children listened to Steve's talk and how sensible they were in holding the artefacts.
Well done Jellyfish!
What an afternoon ... 4th November 2016
Today at lunch time Mrs Minor went to the shop and on her return she heard some noises coming from the courtyard, where we had placed our egg and nest. We discussed as a class what might have happened in the courtyard over lunch and we decided we should go and check on our egg.
We each gathered our coats and lined up at the classroom door. We were very excited to see what might have happened and were eager to check on our egg! We decided to take a cardboard box with us just incase the baby had hatched and then we could carry it back inside to the classroom to care for it.
We walked carefully around to the courtyard and listened out for the noises Mrs Minor heard at lunch. Mrs Head was very proud of how sensible the Jellyfish were on the walk to the courtyard as we were very excited!
We got to the gate of the courtyard and Mrs Head placed the children in pairs to walk through the gate to ensure we all made it into the courtyard quickly and safely to not let the baby animal escape.
We were very surprised by what we saw ...
We noticed huge muddy footprints on the floor, our nest had lifted and tipped up, the egg had hatched, the sawdust and leaves has moved out of the nest ... But where was the baby!
We looked around the courtyard ... Behind the egg, under the shelter, behind the house, in the flower pots. We could not see it anywhere... We then noticed there was a letter next to the egg. Mrs Head read us the letter ... It was from Matilda! She thanked us for caring for her baby and explained she had come back to collect her baby. She was a beautiful Triceratops. She explained that they were on their way back to the swamp and on their way home they were going to stop off and eat some plants.
We were very excited to discover the baby was a Triceratops (a type of dinosaur). We listened carefully to the letter and some of the Jellyfish thought that the Mummy Triceratops carried the baby over the wall as the footprints led to the wall. We also noticed there was a crack in the wall that the mummy might have made when she stomped over it! We think they might have gone to the park to eat the plants on their way home. We are going to keep our eyes open around the village to see if we can spot Matilda and her baby!
Matilda also left us a storybook of 'Harry and his bucketful of dinosaurs' for us to enjoy and discover how friendly dinosaurs can be!
We are so excited to have raised a Triceratops and are looking forward to learning more about Triceratops and Dinosaurs next week as our new topic!
Wow ... Special Delivery (31st October 2016)
We received a special delivery from Mrs Bryant in the Office. She entered the classroom at 11.15am and brought with her a special parcel. We looked carefully at the packaging and noticed it had messages on the box. We read the message on the top first ... The parcel was for us! The Jellyfish! We also noticed it had the school address on it ... as Amy-May shared ... it's so we know where to go. Imogen also noticed the stamp and shared A stamp is to deliver it.
We also read the signs 'this way up' and 'fragile'. We spoke about what these meant ...
... it could fall to pieces ... its fragile ... you can't drop it... it might break.
We spoke about how we were to handle the box ... we then predicted what might be inside ...
Here are some of our ideas... glass ... bowl.. Jelly .. toy ... sweets ... bat costume ... army things ... love hearts ... dressing up ... instruments ... car ... cake ... glass cup ... bumble bee ... dressing up ... pictures ... pumpkin
We were amazed when Mrs Head lifted the lid to discover a special letter just inside the lid ... we started to read and discovered we had been sent a very precious object ... An Egg!!!
We were amazed to see the Egg inside the box. We all jumped forwards to see the egg, Mrs Head explained we needed to be quiet and stay in our spots not to scare the baby growing inside. We quietly looked at the egg and came up to listen ... We were very excited to hear it moving around inside. Some of the Jellyfish thought that the egg was going to hatch at lunchtime. We had to make sure we checked on the egg throughout the afternoon to check it was still safe. We took turns to watch and listen to the egg.
We are so excited to be able to care for our special delivery... ???? We wonder what is growing inside ...?